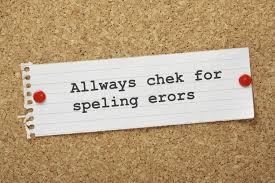 Proofreading or an in-depth form of editing and correction of a written document is often neglected by various students, writers and researchers. But in reality, it is as important as finishing stage of product manufacturing.
Why it is so Important?
The process of proofreading is important for every form of written document including academic assignments, business communication or creative writing. A properly proofread document establishes you as credible and trustworthy writer among the readers or examiners.
This exercise gives you power to remove unnecessary words and sentences from your writing. It helps in making the work more crisp and readable. It also allows you include some important points and facts which you may have missed while writing.
The written documents are prone to spelling and grammar errors which may result in poor form of final document. This issue is also tackled effectively by proofreading process as you get chance to correct all these forms of errors.
For academic research papers and thesis, different forms of writing styles are followed which include:
All these are essential for getting your documents approved by the concerned authorities. Proofreading process helps you checking that final document is as per the guidelines of these writing styles.
In business communication, proofreading is essential as it helps you in establishing as a trusted firm among your clients. It also helps you in delivering the right message among the target audience which is essential to boost the business.

How Professional Proofreading Services can Help?
There are several professional proofreading service providers which offer these services for all forms of written works. There are multiple benefits of taking support of these professional services which include:
You can save a lot of time which is wasted on proofreading. You can focus on other productive works related to your profession or academics by saving this precious time.
The proofreaders in these firms are well-versed in English language and have optimum experience related to this process.
These professional proofreaders have expertise in replacing average words with some good quality words that are appreciated by final readers.